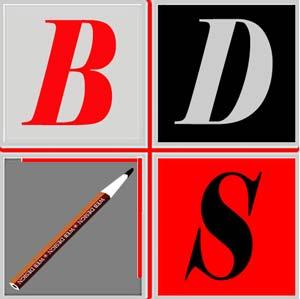 Webmaster services
Why do you need a webmaster?
Because:
If you want to have a healthy website, you need a Webmaster so you don't need to worry. You could do it yourself but: do you have the time and expertise? It might take us half an hour what would take you hours and it is guaranteed to look right. We may not know how to run your business so we do our best and leave you to do what you do best
Your webmaster will take care of your site, and you can choose how healthy you want your site to remain by selecting a maintenance package - do you want your site up to date, behind the scenes and what the public sees or you don't mind, for examle, showing the world that the content is 5 years old?
You may have an 'old' site (made by somebody else, or was created using a 'free site, you don't need to be expert' way that does not do what you want it to do, or does not meet current standards and you need help with bringing it to the 20s, 2020s, that is.
What we actually do?
As webmasters
perform weekly and/or monthly checks and backup your site
keep your main CMS software up to date
monitor software updates (plugins, extensions, PHP mods and tweaks) and update as and when updates notified
check reports abolut site performance and fix any issues discovered or fix/respond to any security alerts generated by the safeguards we have put in place
keep the site clean & perform anti-virus scan
monitor your social media (but we do not manage it for you unless it is in the package)
provide technical support and answer all email queries or phone calls and resolve any issues you may find; help in any way necessary
We also monitor traffic, make adjustments, if necessary, to make search engines work for you, advise you if something could be improved, appears out of date, if you need/should consider updating your design, assist with renewing domain name, hosting, any annual subscription, can help with mail campaigs, or add features you think your visitors to your website could benefit from such such as photo galleries, banners, forms, social media plug-ins and more.
Do you need a domain name and quality hosting at a reasonable annual costs?
We normally suggest a reputable Australian Registrar and Host; the cost of registering a domain name varies.
The prices quoted are taken from the registrar/host's website and currently domain names start at $9.95 - $14.95 p.a. for domain extension .com or .com.au, (first registration) up to $90 for extensions such as .sydney or .melbourne, or $35, for example, the extension .graphics. Hosting (shared server) - cPanel (payable monthly or yearly/multiple year discounts) starts at $9.95 per month. Cloud hosting starts from$14.95 p.m.
So, take a look at the packages:
All service plans can be canceled anytime (no refund). If you need help selecting a plan or perhaps have special requirements that you would like to discuss, please contact us